Performance Textiles & Nonwoven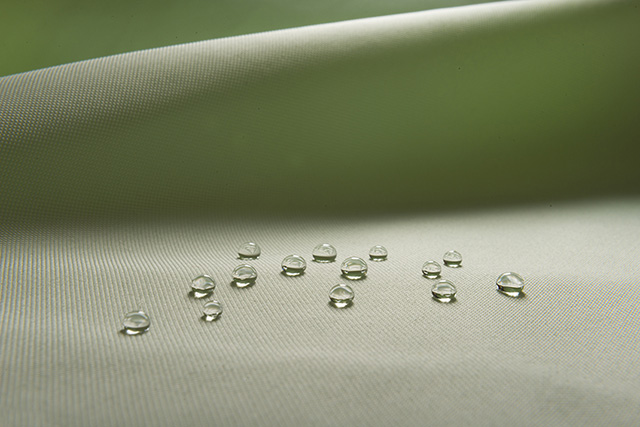 The textile and nonwoven industry is a large consumer of functionalized fibers. Due to the industry's size, its high production output and the global nature of its value chain, the ecological impact of the textile and nonwoven industry is immense.
Luckily, many actors within the industry have started to realize this and today using sustainable and non-toxic materials is becoming a prerequisite for making business. Still, there is a lot left to do. 
As an example, fluorocarbons or per- and polyfluorinated compounds (PFCs) are still frequently used as water repellents, even though this group of chemicals are known to be bio-accumulative and some are even hormone-disruptive. OrganoClick is marketing a fluorocarbon-free water repellent additive for textiles and nonwovens, called OC-aquasil Tex™, enabling the complete phase out of the toxic fluorocarbons. 
Another example is the many petroleum-based and non-recyclable chemicals that are used for changing the mechanical properties of nonwovens and textiles. To provide a more sustainable alternative, OrganoClick has developed OC-biobinder™, a bio-based fiber-binding system used to make nonwovens and textiles stronger and stiffer. 
In this way, OrganoClick is leading the way towards a more sustainable and non-toxic textile and nonwoven industry