OrganoTex®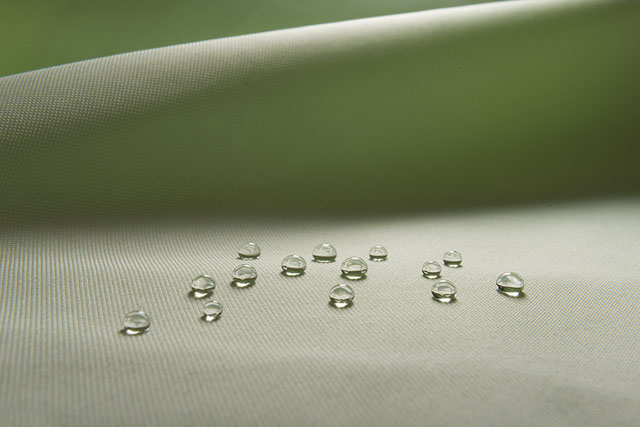 OrganoTex® is a fluorocarbon-free water repellent technology developed with inspiration of the Lotus-flowers 3D-structure. The technology provides functional fabrics with durable protection against water, snow and water-based soiling such as stains from red wine, coffee, ketchup, etc. The water repellency is highly durable and withstands numerous cycles of home laundry.
 
BEFORE HOME LAUNDRY
AFTER 20 HOME LAUNDRY
CYCLES (ISO 6330)
Spray test (ISO 4920)
5 of 5
4 of 5
Spray test (AATCC 22)
100 of 100
90 of 100
Sustainability
The OrganoTex® technology is free from fluorocarbons (e.g. PFOS, PFOA, etc) and other accumulative chemicals that negatively affect ecosystems. It is also free from hazardous chemicals, such as isocyanates that may cause respiratory problems. In addition OrganoTex® is readily biodegradable in accordance with OECD 301.
Branding 
Fabrics treated with the OrganoTex® technology are covered by an extensive quality assurance program comprising fabric performance, durability and various sustainability parameters. Quality assured textiles are offered an attractive branding platform that can be used to promote the environmentally friendly characteristics of OrganoTex®-treated textiles to consumers and retailers.
Using nature's own chemistry
The OrganoTex® technology is based on nature's own chemistry, using plant-based catalysts to bind water repellent "fatty" molecules directly to the textile fibers. The plant-based catalysts create a 3D-structured fabric surface of "fatty" molecules, resulting in the OrganoTex® technology´s excellent performance. The 3D-structured fabric surface still feels smooth and its roughness is invisible to the eye, much like the surface of the Lotus flower's leaves. 
---
Technology