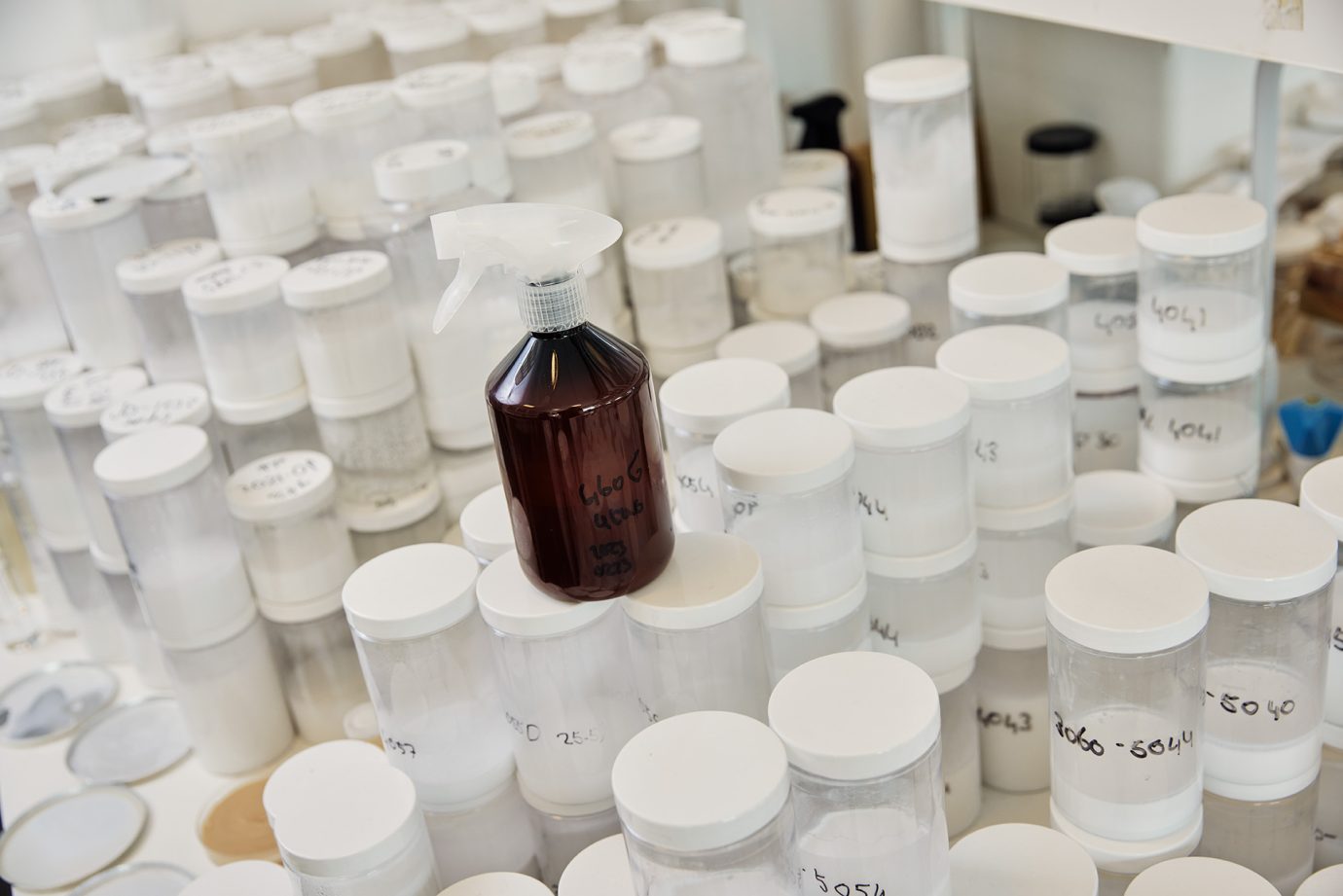 Careers:
Summer jobs at our R&D centre
In the middle of summer, the pace is a little slower than during busier periods, but inside our R&D lab, work continues on projects as normal. Well, almost. The difference is that during the summer we have additional support in the lab from university and college students. Read about Clara Lyttle Baynham and Filip Sandström, who both study biotechnology at KTH, why they applied to OrganoClick, and their thoughts on the environment and the future.
Hi Clara and Filip. What made you study biotechnology in particular?
"Ever since I was little, I've loved chemistry, biology and how things relate to each other," says Clara.
"I've always been interested in technology and science," says Filip. "Biotechnology is a good mix of those two. Sustainability is also a key issue for me and it's one of the main reasons I'm doing the course."
Maria Wennman, R&D Director at OrganoClick, feels that working with students is both rewarding and invigorating.
"We often try to bring people in throughout the year. They give us positive energy. It's also a way for us to keep track of courses being offered, which provides us with new ideas and perspectives on what we're doing."
The students have just completed a number of tests in the lab on the biobased binders that we developed. Clara, what did you do?
"I compared dry and wet tensile strengths of nonwoven impregnated with our binders. It's a sort of check so that we know that the raw materials and materials we use generate the results we expect. It got the thumbs up!"
Filip has conducted tests in our climate chamber. How did they go?
"Ha! Not that well actually. But that's all part of developing new innovations: things don't always turn out as planned. On the other hand, it's exciting to think about why that happens. This is how you learn how to reason, analyse and think."
Clara and Filip are extremely enthusiastic. What was it about OrganoClick that attracted you?
"There's a lot of research and innovation – exactly what I'm interested in," says Filip. "I'm given a lot of responsibility and test theoretical knowledge in practice. And last but not least, because I want to help change the future."
Clara agrees.
"We study this in our course. Now I get to be a part of what I'm studying for. It's more motivating, a win-win, which offers a deeper understanding of what education should lead to. Of course it's also especially good in terms of sustainable development. I feel that what I'm doing will actually make a difference to my own future."
And what's the atmosphere like?
"Really nice, great colleagues! I always feel happy when I'm on my way here," says Clara.
"I really like the fact that it's not hierarchical. You feel you can talk to your manager or colleague; you can ask them anything, everyone wants to help each other," explains Filip.
Being committed to a better environment is basically a given at OrganoClick, but of all the issues we work with, which ones are you most interested in?
"Transport, food of the future and the climate. These big questions are the most important," Filip says. I've also started to think a lot about different materials. It feels as though it's not obvious, even for us, working in the field, how to sort different products and materials. Is this product compostable? Does it contain hidden plastic or not? You can't ask that of the consumer. We need to change that as soon as possible."
Clara looks thoughtful.
"There's so much… Reduce carbon dioxide and greenhouse gases, preserve nature and biodiversity, find new fossil-free solutions, make better use of resources, a circular future… Will we succeed? Of course we will! Nature is the most beautiful thing we have; we must take care of it."
We step out of the cool of the lab to take some photos outside in the sunshine. What else are you going to do this summer?
"Probably some sun and a lot of work," Clara laughs. "But I'm also going to a trip by train to Skåne, south of Sweden. And as often as I have time, I'll take my sailing boat out into Stockholm archipelago. That's living!"
"In addition to working here, I'll be following up on various cooking projects I'm working on," says Filip. "I'm super-interested in food. Recipes, ingredients and cooking, it's a bit like chemistry! Then I'm going to Greece for a reunion with friends I met during my exchange semester in Canada."
Our thanks to Clara and Filip for applying to OrganoClick. We wish them all the best for the future!
Performance materials.
Inspired by nature.