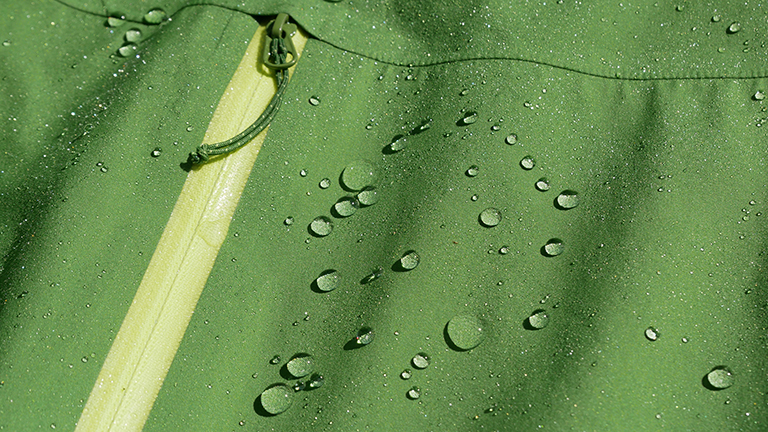 Textile waterproofing.

Effective, biodegradable and PFAS-free.
Textile waterproofing and water repellency is important in a variety of textile products, ranging from outdoor clothing and footwear to textiles used for bags, outdoor equipment, and everything from boat canopies to horse blankets. Typically, non-biodegradable raw materials are used, as well as chemicals that are harmful to the environment, including endocrine disrupting fluorocarbons and PFAS, so-called 'Forever Chemicals', which never break down. Our patented technology replaces conventional methods. The result is a biodegradable waterproofing alternative that provides excellent water repellency.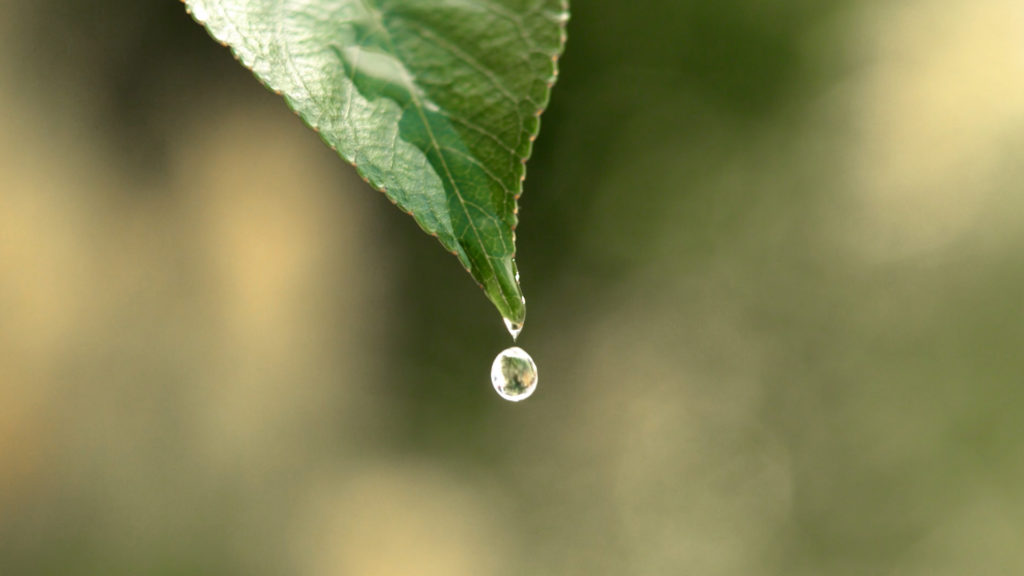 Nature's own water repellent. The solution to the fluorocarbon problem.
The most common water repellents used today are either based on fluorocarbons (PFAS), synthetic waxes or silicones. The problem is that these chemicals are made from fossil oil and degrade very slowly. Some of them, (PFAS), are also endocrine disruptors and carcinogens.
By studying how lotus flowers and other plant leaves form water-repellent surfaces, we developed a new water waterproofing technology. Using our OrganoClick technology, fatty and water repellent polymers bind to the surface of the fibres. The result is an environmentally friendly material that repels water droplets effectively. And best of all: all substances used are biodegradable and neither toxic to humans nor the natural environment.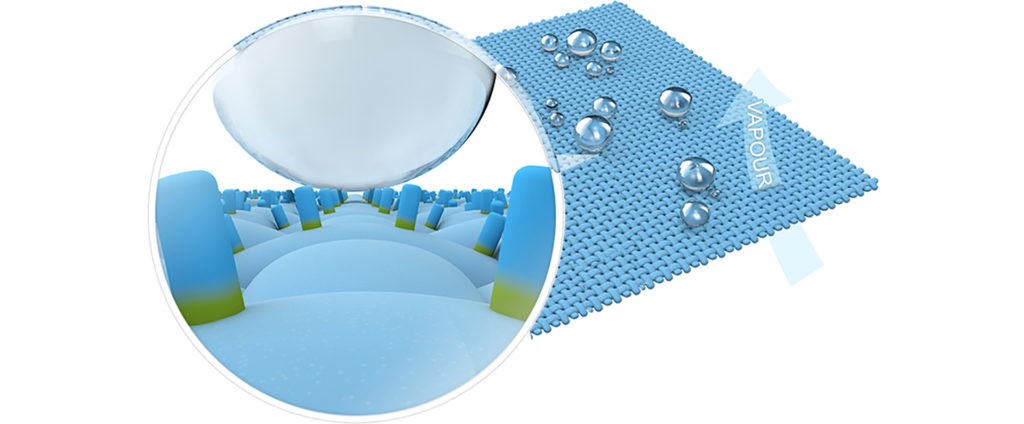 OrganoTex®: textile impregnation, footwear impregnation and detergents for consumers.
Most outdoor garments or shoes lose their water repellent properties over time, either because they are used a lot or because they are washed often. With OrganoTex® textile and shoe impregnation and detergents, you get complete maintenance of your water repellent garments, footwear, backpacks and more. All our products are biodegradable and are primarily based on renewable raw materials.

Easy to use. Adapted to different needs.
Our textile waterproofing, shoe impregnations and shoe waxes are applied to clothes, shoes and textile products as sprays or in machine wash cycles. With OrganoTex, you can treat garments where previous impregnation has been lost and thus extend its life. You can also impregnate garments or shoes that have not had water repellent properties before, such as fashion clothing, pillows, furniture or fabric shoes. Our mild but effective detergents mean that the effects of impregnation last longer.
Outstanding, best-in-class performance
The technical performance of our products is of the highest standard and has won several top awards. Most recently, we were named Best-in-Test when Utemagasinet, Sweden's leading outdoor magazine, conducted a major comparative test between some of the most popular textile impregnations on the market.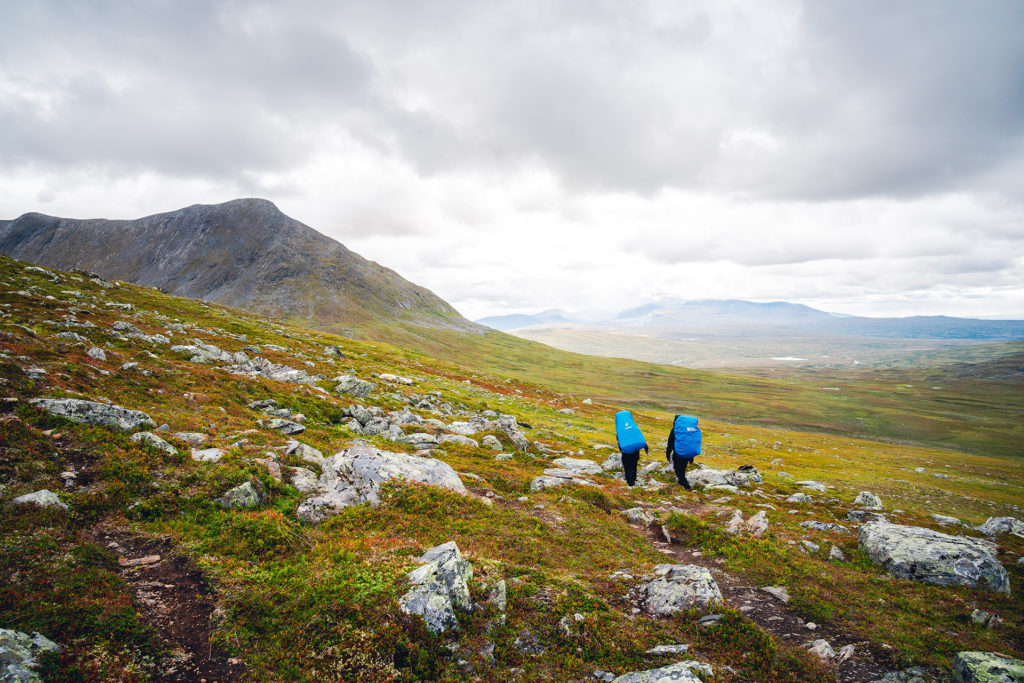 Kind to you. Kind to the environment.
Our products are classed as having "ready biodegradability" in accordance with OECD 301A, and are free from fluorocarbons, (e.g., PFAS, PFOS, PFOA), cyclic siloxanes, isocyanates and other widely used textile chemicals. They are classified as non-toxic by CLP and are therefore not hazardous to the health of consumers. OrganoTex® textile waterproofing is currently sold through a network of retailers and brand partners in Scandinavia, such as Naturkompaniet, Stadium, Hööks, Partioaitta, Team Sportia, Sportringen, Alewalds, Topsport, Houdini, Sportamore, Outnorth and XXL.
For more information about our products and your nearest retailer, please visit organotex.com.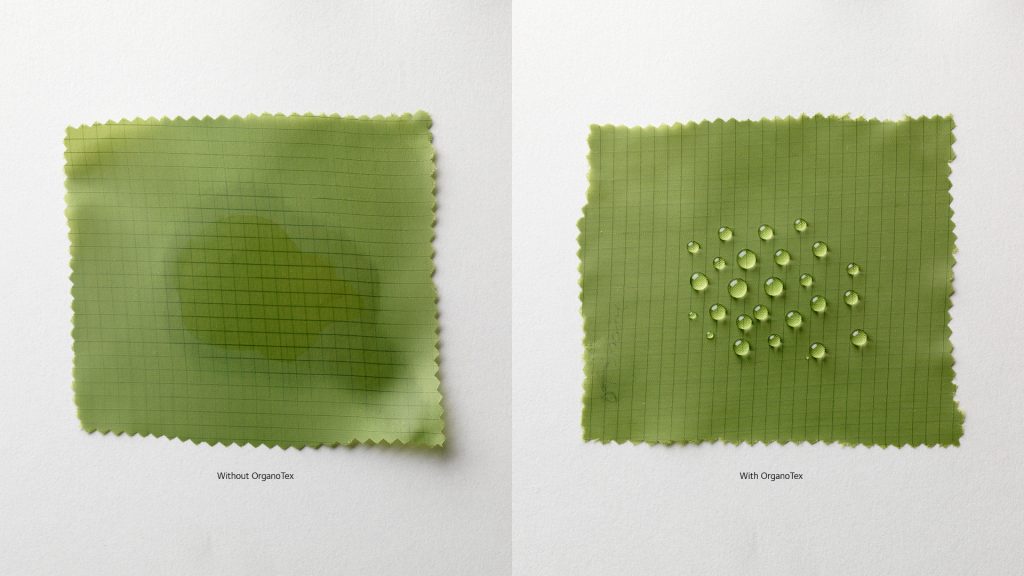 OrganoTex® biodegradable industrial DWR: industrial impregnation of textiles.
OrganoTex® DWR is a biodegradable, fluorocarbon-free (PFAS-free) durable water repellent (DWR) technology for the industrial impregnation of textiles that is primarily based on renewable substances. OrganoTex DWR provides fabrics with durable protection against water, snow and water-based stains from, for example red wine, coffee and ketchup. The water repellent is durable and can withstand a large number of machine washes.
OrganoTex DWR is classified as having "ready biodegradability" in accordance with OECD 301A and does not contain polyurethanes, isocyanates or other bioaccumulative substances that are common in other textile impregnations. With OrganoTex DWR, your garments can at last be water repellent and environmentally friendly!
Are you interested in exploring collaboration opportunities? We are! Brands using fabrics treated with OrganoTex technology are offered an attractive co-branding platform that can be used to promote the environmentally friendly properties of OrganoTex®-treated textiles to consumers and retailers. Contact us for more information.
Performance materials.
Inspired by nature.