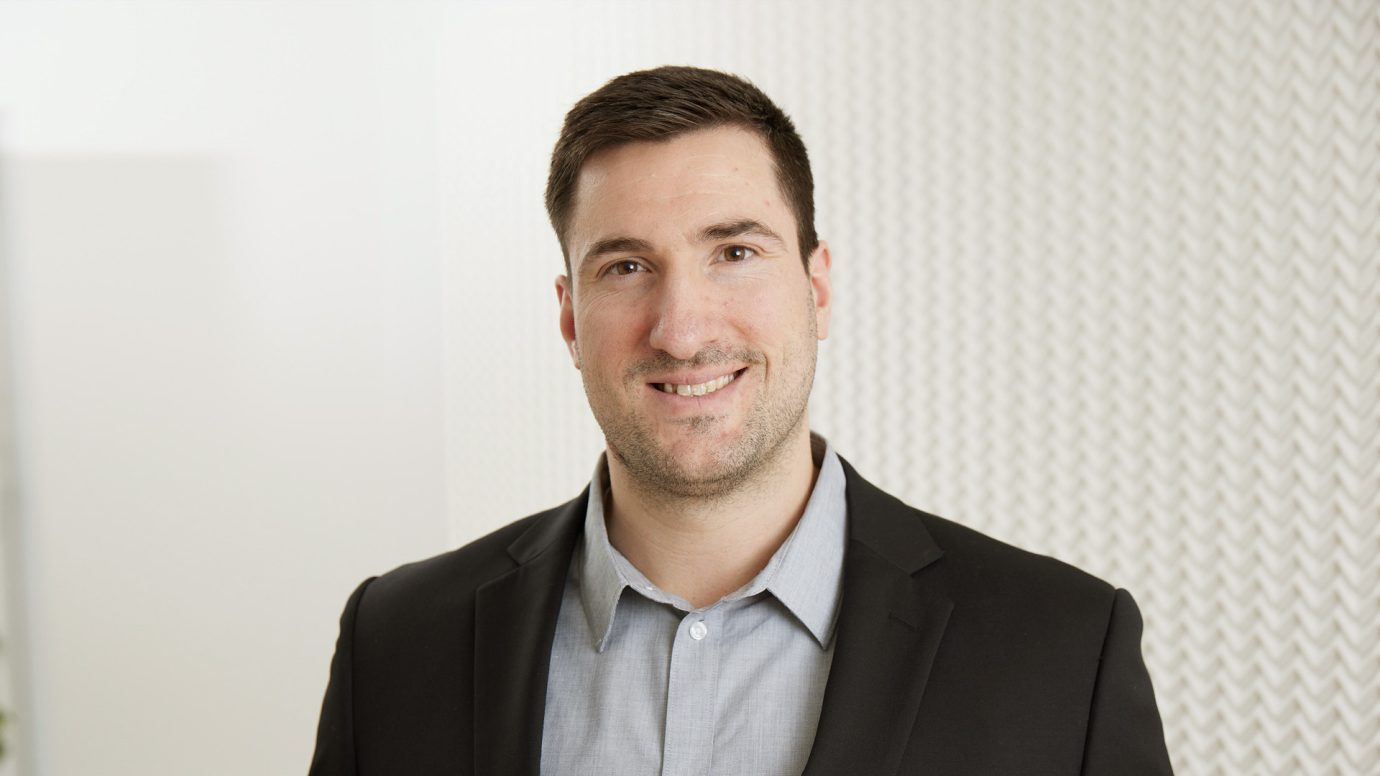 Career:
To work as production manager
Oscar Dalla-Santa joined us just over two years ago. He started out as a quality engender but was quickly given added responsibilities and tasks. Now, two years later, Oscar became OrganoClick's Production Manager at Arninge. The pace is often fast, the tasks are many.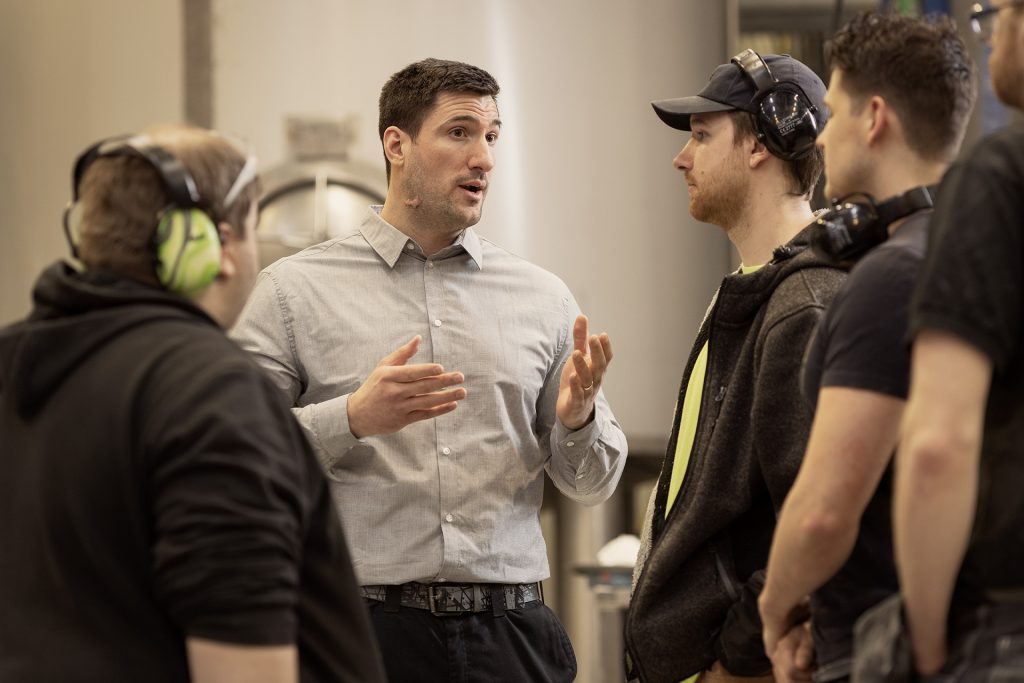 We caught Oscar in the middle of the step into the factory.
Hi Oscar. What's going on right now?
– In a few moments, I will introduce a new process operator to the rest of the team and plan for the upcoming large-scale production of binders and impregnation agents.
– Otherwise, the focus is on all the deliveries and incoming raw material flows to ensure that they are optimized as far as possible. In addition to this, I will be working on a project where we are currently exploring how to best dimension a new type of preparation tank for an upcoming manufacturing process.
– Indeed, there's a lot going on, says Oscar, giving a big hearty laugh. No two days are the same, which is fortunate because I feel the most comfortable in a fast-changing environment where a lot is happening.

Why did you join OrganoClick?
– I was attracted to the role as quality engineer. It sounded very exciting to work with several different types of modern products that challenge the traditional and not so sustainable products. When I came to the interview, met the people on site and got to see the factory, it clicked straight away.

What's the coolest thing about your job?
– I think it's really fun to be involved in making a diverse variety of many different environmental products. To do it as part of a flat and positive organization with a high sense of community, where you can have a direct impact, feels really great as well. But to see people grow in their roles and develop—well, that's probably the coolest experience you can have as a manager.

Tell us more about working in production.
– Working in production is very rewarding, because you can see directly what you have produced. As the products continue downstream through the process, you also become dependent on each other's output and work in the factory. This makes for a very tight-knit team, and it's really uplifting to work in an environment where there is such a strong sense of cohesion.

And how do you find the role as production manager?
– The factory is constantly growing, so there's a lot of focus on how to achieve the short-term goals while we also plan to achieve the future goals. In addition to supporting the process operators to succeed with their day-to-day operations, I'm currently spending a lot of time on various projects that aim to improve the production capacity and overall efficiency of the different production processes.
– That means many contact points and a lot of multitasking, to make sure that we continue to achieve our set goals. It can be challenging, but that is also what makes it fun.
If you could dream, what would you hope for us at OrganoClick to accomplish together?
– Here at OrganoClick, we are already on the right track. While other companies are searching high and low to find out how they can become more environmentally friendly, we have made it our whole business concept. For us, it's about continuing to develop and realize new, smart environmental products. Products that are sustainable for humans as well as the environment.
– When we do this on an industrial scale, we are capable of accomplishing tremendous change! We are setting the direction for other companies to follow. It's not a dream, really. Rather, it's concrete proof that many of our harmful chemicals and hidden plastics can be replaced by green sustainable alternatives in the near future.
Performance materials.
Inspired by nature.