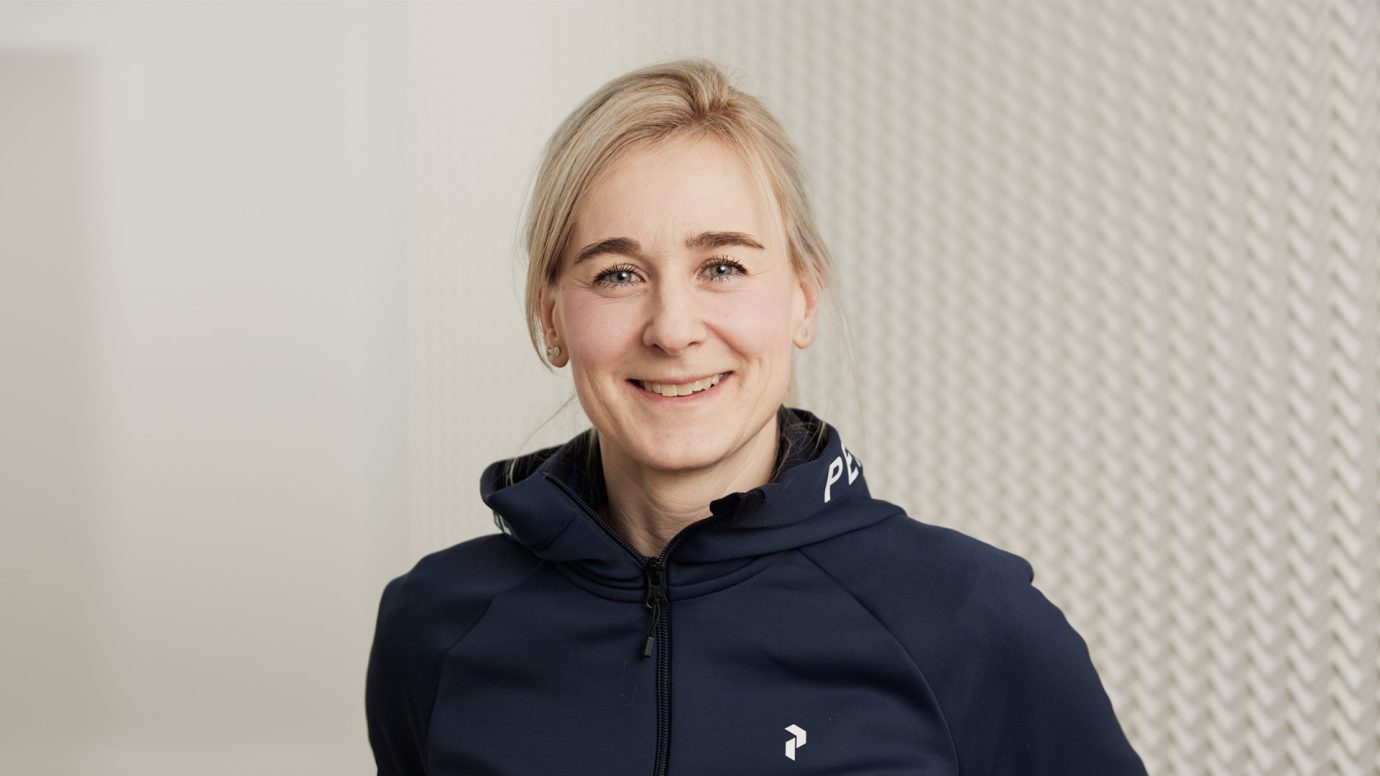 Career:
Working with the OrganoTex brand
Pernilla Sjöström joined OrganoClick just over a year ago and started in her new position as a sales representative in Sweden for our OrganoTex brand. One week Pernilla is visiting stores in Skåne, and the next week she is making her way up to the northern-most part of Sweden. Right now, Pernilla is back from doing a demo of OrganoTex at an event in the DN skyscraper in Stockholm, which we participated in.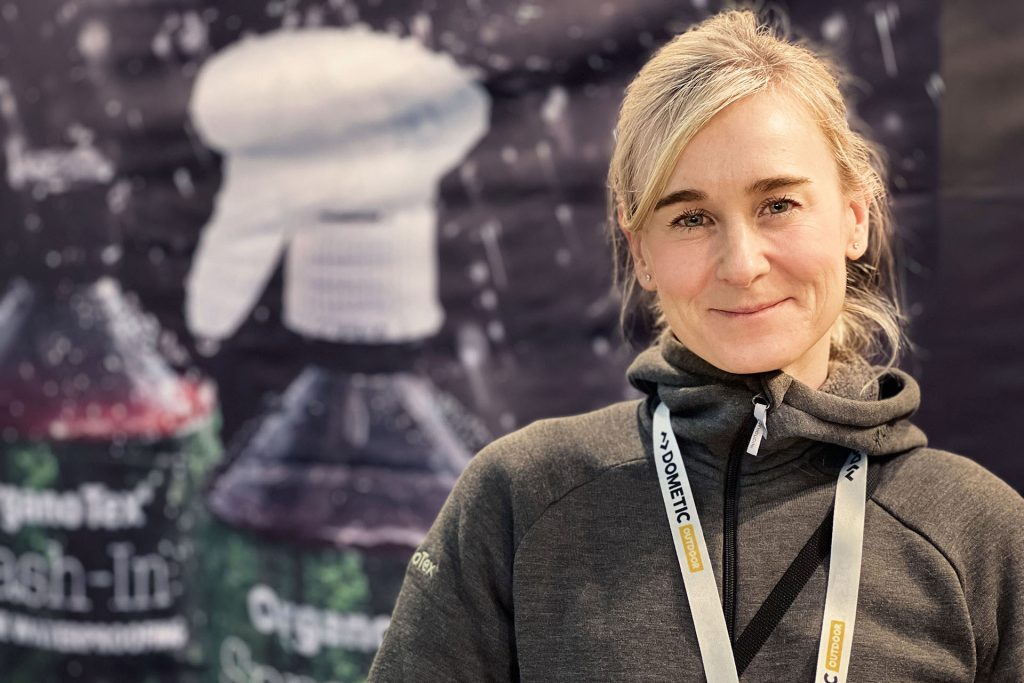 Hi Pernilla. What led you to take the job at OrganoClick?
– I had been working in sports and fashion for several years and it felt like I was done with that. I had many fun years in that industry, but at the end of the day, it all revolved around new collections coming in, and old ones going out. I didn't feel good about it.
– To have the chance to be part of this journey at OrganoClick and build the OrganoTex brand was an opportunity I wasn't going to miss. What a luxury to work for a company that is all about sustainable thinking and sustainable products! It's 100 percent real.

What might a typical day look like for you?
– On Monday, for example, I was in Karlstad. We conduct what we call clinics with the stores, where I tell them about the uniqueness of OrganoTex and demonstrate how the water repellence works on different materials. It also involves me showing how our detergents and shoe and textile impregnations can be used on existing garments to care for them and extend their lives.
– I first visited XXL and then TeamSportia, before moving on to Jaktia where I set up our new display rack and went over the benefits of our new product ShoeCare Cleaner.
– The staff in the shops are our most important ambassadors. It is essential that they are really familiar with all the advantages and what sets us apart from the competition.

You really go back and forth across Sweden, how does that feel?
– We actually have a whole lot of customers, so the trips can be long sometimes—but everyone is so interested and always eager to learn more. And there is so much to tell. Both about our unique technology and how functional garments should be treated to work 100 percent optimally.
– But quite often I'm also at the head office in Täby. It feels impor-tant to have a fixed point to start from and to get a chance to spend time with colleagues. We're actually not that big, which implies that I get to be involved in solving a lot of different issues, aside from just being out there selling.

What do you enjoy most about your work?
– The personal interaction with all those who sell our products! It gives me energy. In addition, of course, that we have a genuine product that is doing something really positive for the future.
– It's also exciting to work together with everyone else here at OrganoClick, from those involved with the lab and chemistry to the people in sales, marketing, finance… the mix and the atmosphere is a delight! Together, we make a great team.
Performance materials.
Inspired by nature.